Week 17
Even despite the rampant uncertainty that this NFL season has brought us, it'd be nice to have just a tad more things remaining up in the air as the 2016 campaign runs down for those needing a win in Week 17 to remain alive in their Survivor Leagues. With the AFC playoff teams confirmed (outside of seeding) and only two spots available in the NFC (with only three teams [Redskins, Lions and Packers; sorry, Bucs] with a legit chance to claim them – and Detroit and Green Bay playing one another) the games that have true meaning are quite few. The Lions are a home underdog on Sunday night with only a win needed to win the division (and a less likely chance to get a first-round bye), so if you like home dogs in prime time this game may be tough to pass up making a play on either way (Green Bay also clinches the division with a win). If you have both or either of these teams available you may want to see how the Redskins/Giants game plays out. If Washington wins that game against a New York team that's already in and can't improve its seeding, both the Packers and Lions clinch – meaning "only" the division crown would be on the line. Might be safe to like Green Bay clearly more in that situation. That said, if the Redskins are available for the taking it's tough to see them losing this game at home. However, if your league allows for you to go into the start of a game before making a pick, waiting out the 'Skins game could be a tactic.
Additionally, the Falcons and Seahawks both have improved seeding and a first-round bye to aim for against teams playing out the string. With the Falcons at home against the Saints and Seattle in San Fran, both of these games are enviable picks in the unlikelihood that they are available to you. Then there's Tampa Bay. Eh, never mind.
In the AFC, the Cheatriots, Chiefs and Raiders all have some level of division, first-round bye or home-field advantage at stake in the small chance that they're there for the picking. The Chiefs might be the most ideal of the bunch with the Pats facing a playoff-bound team in Miami and Oakland down a QB. However, the Chiefs cannot get home field in the postseason.
For games that have otherwise equal no meaning, the Eagles get to host a resting Cowboys team rumored to be starting Tony Romo on Sunday while the Vikings play host to Chicago and the Colts entertain the Jags.
Stay away from the slop if you can.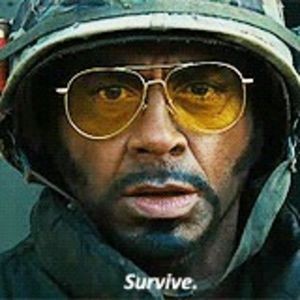 Week 16
Hopefully you didn't make it this far only to have the Browns ruin your holidays. Remember, The Manifesto tells you to not chase losers! Focus on a home team this Christmas if you can, starting with KC.
Cheers!
Week 15
Welcome to the Monday-special version of the manifesto. You probably haven't yet picked the Redskins, and there's no better time than the present with a home Monday night game against a Carolina team that sits in last place with little to play for.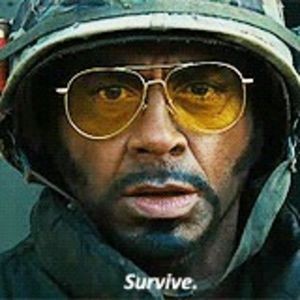 Week 14
Congratulations to those who've made it this far in their Survivor Football leagues. You're reward – a really tough week to pick from. If you're within striking distance with only a few people alive in the pool, consider a split and make some bank!
Too bad that the Titans coming off their bye have to host Denver. If you insist on chasing the Browns, wait until next week. There's got to be lesser risks than picking against a winless home team following a bye in this situation.
Otherwise, if you've yet to use the Lions (at home versus Chicago) or Bucs (at home versus Saints) take a look there. The Giants should have enough talent coupled with their experience to stop Dallas' streak in New York, or perhaps Carolina can be counted on to beat a Chargers team coming into town that can't seem to ever get its act together. (Though, you've probably already picked Carolina.)
If you like the "desperate team" trend, look to Philly, which has been roasted by the media up, down and sideways this week. That locker room may be too lost, however.
The Vikings are pretty much desperate too and will visit a beyond-desperate team in Jacksonville. Perhaps Minnesota takes one last shot at its little remaining chances before it's officially too late.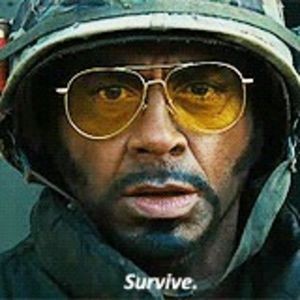 Week 13
If you've been skating by all year by chasing the Cleveland Browns in your Survivor league it's officially time to man up. Ideally your respective league allows you to make your selections on game day, allowing you to monitor the QB situations of the Packers and Colts before confirming your pick. If you've not yet selected Indy, this is the week to do so if Andrew Luck is playing. Going into New York on Monday night is never without concern, but with Tennessee on its bye it's do or die for the Colts. And the Jets have basically conceded their season.
If you're inclined to take a home team and still have Green Bay, have at the Pack if Aaron Rodgers is playing. He's likely to be listed as "questionable" into Sunday, but if he's healthy enough to take the field against a Texans team that's widely considered to be the most flawed divisional leader it appears the legendary QB got his mojo back in Philadelphia last week.
In the event that you've already used up both these squads (or in the event one or both of these QBs is unable to play) the pick of the week may be the Jaguars – as scary as that may sound. They'll be home against a Denver team that will officially be starting rookie Paxton Lynch at QB, who hasn't thrown a pass since early October.
Other teams to consider include the Falcons and Saints at home. True, the Lions and Chiefs probably beat up on these two squads in most weeks, but for where we stand in Week 13 Detroit has not lost since Week 8 and KC is traveling for a non-division tilt after a huge divisional, emotional game last week.
Don't discount the Ravens either at home against the Dolphins. Miami is going to lose eventually and the manifesto is always quick to remind us that picking on them during winter road tilts is typically productive.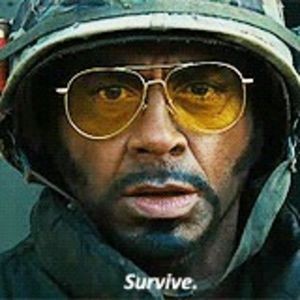 Week 12
Kudos to you if you had Detroit and/or Dallas available this week and went with some home cooking on Turkey Day, or had the opportunity to take the Steelers vs. a backup QB in Indy. However, if you still need a Sunday selection there's at least a few interesting options. The true diamond in the rough may be the Titans. Probably unpicked by many to date, Tennessee gets to face a backup QB of its own in Chicago with Matt Barkley slated to start. There's no better time to take the Saints than at home, and with the instability of the Rams that should provide only minimal risk. If you're hell bent on chasing the Browns, you already know the Giants are your choice. Depending on which teams you have remaining, play at your own risk. The Eagles and Broncos are playing prime time at home, which we have seen has real upside to it.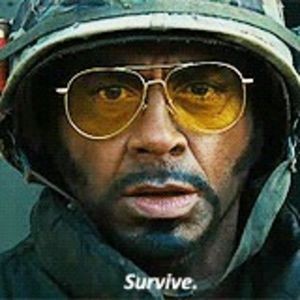 Week 11
The Lions might just be for real and are coming off a bye only to play the imploding Jags. The Chiefs are for real and while Tampa is no pushover, are they really good enough to win in KC? They've won consecutive games this season only once. The Giants want to think they're for real, and if they are a home win over the Bears seems feasible. Then there's the rarely suggested "chase the loser" mentality: The Steelers are desperate and the Browns are truly pathetic – even at home. We also get a rookie quarterback starting his first NFL game in LA. Don't dismiss the Dolphins.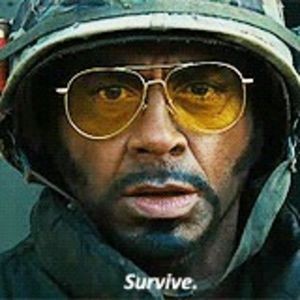 Week 10
The pickings are officially becoming slim. For those who didn't chase the Browns on Thursday night there may not be a better week to put your trust in San Diego. Ditto a Tampa Bay team that reportedly has Mike Evans and Jameis Winston at home, where they've lost six straight and entertain a Bears team that only thinks it's rescued its season. Don't call it a homer pick, but I'm not too afraid of the Eagles this week as they try to end a slide while hosting an Atlanta team looking forward to a bye. Have Cincy? Might be a nice look at a team coming off a bye although on road in prime time against a Giants team that traditionally enjoys the spotlight.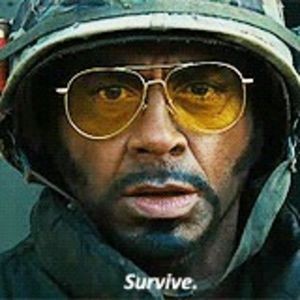 Week 9
Assuming the Vikings' offensive line hasn't rendered them a team that can't be trusted, Minnesota looks like a nice risk despite a divisional game in hosting Detroit. Rams and Giants are coming off byes, but with Carolina looking like it's revived its season and the Eagles probably not bad enough to lose three consecutive division games the risks are quite high. If you have not yet taken the Raiders and already used Minnesota this could be a good play. Denver is obviously a tough out, but playing at home in prime time looks good on this up-and-coming squad. Consider the Chiefs and Seahawks in a pinch if not already used, but let yourself be talked away from Oakland first, perhaps if Amari Cooper doesn't play (not likely). If you're a bigger risk taker there may not be a better time the rest of the year to select San Fran. If you're chasing the Browns and going with Dallas, you just have to hope the Cowboys don't get caught in the trap. Until Week 10 ….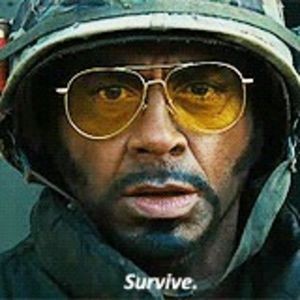 Week 8
The manifesto tells us to ignore the morning games, so hopefully you've heeded that advice if you're still alive in your pool. It's now that time in the year where it becomes tougher to give advice because we're all clearly limited in options having survived this long. The best pick, if they are available to you, is probably the Cheatriots in a divisional game because the Bills probably don't beat them twice. Hopefully you are not continuing to chase the Browns either. Hopefully you aren't feeling compelled to take Dallas, not because they aren't likely to win, just hoping you don't have to go there. But sometimes you have to in order to …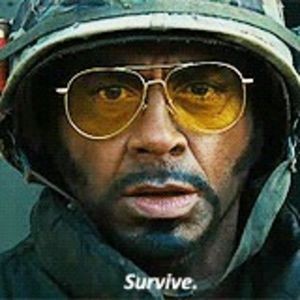 Week 7

For those who didn't fall victim to the Packers letdown against Dallas in Week 6, your reward was very likely an opportunity to get this week's pick in the books via TNF, even if it is not a selection easily made by the manifesto's standards. Beyond that game, Week 7 seems to project more games to stay away from than to choose. Yikes. Cases in point: Giants "at" Rams in London Sunday morning; Colts at Titans; Vikings at Eagles (this is not homer chatter, the Vikes might be the best team in the NFL but their are too many intangible elements in play here); Raiders at Jags; Bills at Dolphins.
As those of you who read this column regularly know, chasing losers is hardly ever encouraged. That said, relying on Cincy to beat the lowly Browns at home would not be considered an unwise decision at this point in a season riddled with parity.
The Falcons also are for real and are home, so assuming they need to be selected at some point for those who will survive until season's end, have at it. The Chiefs present an interesting choice as well, again as a home team. Not saying the Saints are a total pushover, but they're not very good and are a dome team on the road … so … Filling out the "safer" home-team theme is the Lions. They are enjoying a homecoming of sorts, but they just aren't as good a team as some of those already mentioned so analyze which teams you have left carefully.
The Jets and Steelers represent interesting choices for risk-takers given that their home, desperate and turning the ball over to QBs off the bench who will be amped up and ready to make statements, but is that enough reason to think they can beat the Ravens and Cheatriots, respectively? It would be nice to be able to count on the Bucs coming off a bye to win in San Fran as a road choice, but can this team be trusted? Perhaps the Niners are the team "not to chase" this week. Arizona at home in prime time on Sunday night has its perks, even if it's against the Seahawks, more so than the Broncos hosting Houston.
As always: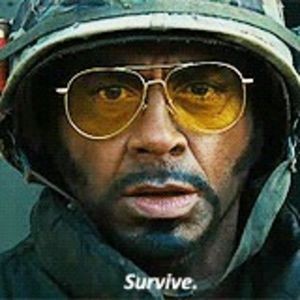 Week 6
The Bills at home against the Niners is looking really enticing, as are the Lions at home against the Rams. Atlanta has looked great, but if you haven't used Seattle yet the "other" Birds' bubble is due to burst. Ditto, Dallas going into Green Bay if you haven't already used the Pack. A lot of people probably "saved" the Cheatriots for Tom Shady's homecoming this week. There's a lot of mojo in general there, but the Bengals shouldn't be taken likely. There are probably safer picks.
Week 5
I'm in Las Vegas, just trying to survive in general. Send good thoughts and prayers.
With the bye week effect, look to Green Bay.
Week 4
When the bye weeks start coming into play, a few of things happen: 1) We get fewer games to choose from (which basically can be considered a positive or a negative, depending on your perspective 2) Depending on teams that have already been chosen, the list of available teams to select from can get increasingly significantly diminished 3) Perhaps most importantly, and certainly subsequently a result of items 1 and 2 here, the general rules of the Manifesto start to become a little bendable.
Most notably – that being a greater likelihood of choosing a team in a division-based matchup. Remember, the Manifesto doesn't forbid choosing from division games (except maybe Week 1), it just encourages you to seek out better options first. In Week 4 of this still young 2016 season, it may just be that a division game is the best risk to take.
First, let's acknowledge a few games that were easily avoidable: Cincy/Miami (and I'm not just saying that because the game was Thursday and this column occurs on Friday). It's just too early in the season yet to pin hopes on the unpredictability that Thursday nights bring. Although, the Bengals were at least mildly tempting being at home in prime time and Miami needing to get somewhat lucky against the Browns last week (maybe Miami just isn't good at all). Then there's Jacksonville/Indy in London. Much like the NFL shouldn't be looking at games in London, neither should Survivor pool players. Too much quirkiness with time changes, players and coaches possibly "vacationing." Stay away.
It would have been nice to cherry pick on the Steelers, but there are less risky picks than them against KC at home Sunday night.
Don't chase the Browns. Meaning, don't assume the Redskins are a lock. Should they win, sure. But don't make picks just based on chasing bad teams. That's not profound and it will likely eventually end your streak.
With that said, let's look at some intriguing picks: 1) Cardinals. OK, so they may not be the beasts many thought them to be. But they are embarrassed/pissed and they're getting the Rams at home. Divisional matchup, but we can let that fear slide given the other circumstances. Michael Floyd is banged up, but, yeah you knew that already. 2) Texans. They're home too after a bad loss and a lot of rest and time to think about it. Can we trust them to win this game? Probably. 3) Bucs. This game is interesting for a few reasons. Tampa wasn't "smacked around" last week like they were in Week 2, but they are still on the heels of two tough losses and playing a Denver team that is obviously for real, but still seems like they're on a honeymoon with a rookie QB. The bubble will eventually burst. Is the Bucs' season slipping away from them enough yet to fire them up as a home underdog? 4) Vikings. This here's really just a mild suggestion. Minnesota is home on Monday night against a non-divisional team and their D works wonders. That's not to be taken lightly. But Eli and company in prime time is no small order. Still, if the Giants D remains banged up the scales start to tip because their offense, for as good as it might be on paper, might be a little too dysfunctional right now to knock off one of the few undefeated teams left. Hopefully OBJ doesn't punch a human fan this week.
As always: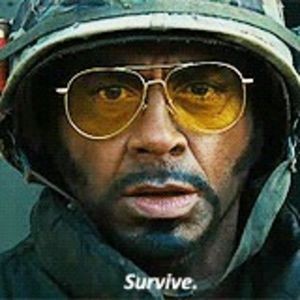 Week 3
Whether it seems that way or not, Week 3 may represent the single most challenging week on the schedule (in general). We don't have bye weeks starting yet – if you're willing to look at byes as a positive, i.e. fewer teams to pick from means fewer things to complicate matters. However, injuries are sure impacting things right now and we don't quite have a complete read on which teams we can trust and which we can't. Are the Broncos, Ravens, Eagles and Texans really good enough to go 3-0? If you say, "no," ask yourself first if you're ready to pick against them before deciding if the teams they're all playing are good enough, respectively, to beat them.
As NFL parity becomes more prevalent, choosing who to pick in Survival Football leagues only becomes more difficult. That's why, again, I continue to stress here – Don't discount the benefit of looking through the lens of which team(s) should not lose when making your decision week to week before you think about who's supposed to win. Using this logic is how to best look at NFL Week 3 in 2016. Woof, what a slate of parity.
Taking into account our know rules of the originally released manifesto (click here for reference), let's first look at games to bypass this weekend, based mainly on divisional matchups:  Lions/Packers; Redskins/Giants; 49ers/Seahawks; Falcons/Saints. It's a shame that the Saints are playing a division rival at home on Monday, otherwise they could have looked like a nice play (home team, desperate – but supposedly not a bad team – Monday night). That doesn't mean they are a bad play, and perhaps, depending on who you've already used, your least risky play. But odds are there are other less-risky plays regardless of teams already used. Likewise, I personally would have liked to have been in a position to play Green Bay, but I'm going to call it too early in the season to go against the divisional matchup grain. (Even if I'm inclined to admit I don't see Aaron Rodgers losing two in a row). Plus, their bye looms. Are they already on vacation?
So, through the lens of least risk (meaning, who really shouldn't lose this week and why), here's what I'm leaning towards as of today:
Miami: Desperate (but not a team I'm ready to call bad), home and going up against a third-stringer at QB on a team that is legit bad. Not just that, this is a team that played two good teams in New England and Seattle (uh, I think they're still good) well enough to make me think it's not obscene to think they haven't written off their season at 0-2 and look at this as much as a must-win as there can be in Week 3.
Cincy: The bubble will eventually burst on Denver, with all due respect, and there's no reason Cincy can't do so at home. The more I think about this play, the more I like it.
Tampa Bay: They got embarrassed last week and they should be good enough to beat the Rams at home regardless of being embarrassed and extra motivated. But are they really good enough for that yet?
Carolina: They didn't get embarrassed last week, and the Vikings are no pushover despite the loss of their running back and lineman, but if you haven't used Carolina yet (and remember I don't advocate "saving" teams) you could do a lot worse than a team at home in the Super Bowl conversation that still has some kind of chip on its shoulder, J-Stew be damned. Plus, the Vikings are coming off an emotional high. Will they be lazy against a team that probably won't let you get away with that?
Kansas City: We're starting to crank up the risk scale a notch. The Jets have the benefit of playing on a rested week. KC presumably gets Jamaal Charles back for at least five plays, so there's that.
Dallas: They're home in prime time and Chicago looks bad and angry at one another. But if Brian Hoyer gets another chance, are the Cowboys good enough to overcome that spark?
Oakland: A road team, yes, so tread carefully. This is a litmus test for a team that's supposed to be playoff worthy. Playoff-worthy teams usually beat the Titans on the road in this spot. Calculate the risk, though.
Houston: Another road team, and even a road team in prime time … on a short week no less. This is by no means a safe pick, but I can at least admit it's tantalizing given the Patriots' quarterback slate and that they get Cheater No. 2 back soon. Does this team finally look past a game?
Buffalo: At the very least, it can be a hostile environment. Will Arizona look past this one at an unfriendly time of day? [ … Consider this more of a suggestion for those who might be thinking about rolling the dice on the Eagles 😉 … ] Indy: All I can say is I wish I really could feel good about picking these guys. It's not the right week.
Week 2
As we've already discussed, Week 2 should be the most convenient of survivor picks to make. Looking at the criteria, we'd like to consider any elite team that lost in Week 1. Immediately, that gives us Carolina and Arizona as locks for the taking. Maybe the Colts if you're optimistic. To a lesser extent we have New Orleans, the Jets and the Jaguars. Can't call any of them elite. Clearly, the two best choices are the Panthers and the Cardinals. Both are home. Both are facing teams that won in Week 1 and might not be good enough to take two in a row. But the Panthers are facing a 49ers team coming off a short week. Compound that with the fact that Carolina had another agonizing defeat last week to Denver, following the Super Bowl letdown, and this decision becomes easier even before considering Arizona has to go up against a Tampa Bay team that might just be for real.
Note that the Raiders are very enticing as a team that looks good and is home following an emotional Week 1 win, and might be where you go in a double-elimination format. But they aren't safer than the Panthers or Cardinals.
Here's a Week 2 ranking of the least riskiest of picks overall:
Panthers
Cardinals
Raiders
Saints
Lions
Patriots (divisional foe)
Colts (on road)
Ravens (on road, divisional foe)
Any other games, play at your own risk.
Week 1
For those understudies familiar with Joe D's Survival Football Manifesto, you already know the methods for how Week 1 should be approached. For those unfamiliar, click here. With the already-established rules in mind related to focusing on home teams only for the first week of games, here's a ranking on how "safe" or "risky" you can consider the first week of the 2016 NFL schedule to be. The safest of picks are listed from the top down.
Seahawks
Cardinals
Texans
Chiefs
Colts
Ravens
Falcons
Broncos
Jets
Eagles
Saints
Jaguars
Cowboys
Redskins
49ers
Titans
Considerations: No. 1 is to go with a home team, preferably one that's expected to be elite that's not facing a divisional foe. Seattle is extra enticing coming off it's rough playoff showing last year. Arizona and Kansas City are also enticing, but the level of competition could be more of a concern. Houston and Indy are interesting because of high expectations that seem warranted, but Week 1 is a prove-it week for both squads. There's risk with that. The Ravens are about as sneaky as a pick you want to go. They get their quarterback, um, back, but the Bills aren't pushovers – most likely. You dip below the Raven line on this list and you're tempting the Gods of Fate.