Through various points of the 2015 NFL season, Philly Sports Jabronis' Joe Darrah will offer helpful tidbits into what it takes to "survive" a weekly NFL one-team pick-em pool as well as potential week-by-week selections and an overall suggested pick to lean towards. (Yes, he has won one – one – once.) These tips will be set up in a way that will help the user focus on key factors that should supercede all other notions when considering teams to take each week.
How to "Survive" Survival NFL Picks: By Joe Darrah
Foreword by Carlos Slade
Forward: It's about cot'damn time!
Early-Season Modus Operandi – Rule 1) In some ways the opening week is the toughest pick to make, in some ways the easiest. We don't have a complete gauge of all league teams, but we pretty much can assume who should be elite. So, take an elite team at home in Week 1 that is not playing another elite team or within its own division, and move on from there. If that does not seem feasible based on available opponents or availability of elite teams, consider teams that at the very least are expected to be improved and/or have something specifically fresh about them (i.e. new coach, remade offensive or defensive approach). Above all else, take a home team. 
A few caveats: It typically isn't a bad idea to pick against a team with a first-time starting quarterback whether or not it's a home game.
Also, don't concern yourself with the Vegas spread. You just need a winner. Vegas odds are set based on how the powers that be want you to think you should bet. They're not always conducive to Survivor picks.
In the spirit of Rule 1, don't "save" teams. If you think a given team is going to go undefeated, get your first win from them (if they're home). You can't pick in Week 2, or any other week for that matter, without advancing through week one. So, like Jack Dawson told Rose on the Titanic – "Make it count."
Week 1, 2015, Prognostication :  Here are the options with our rules in mind for home teams trumping all: Patriots, Bills, Jaguars, Texans, Rams, Cardinals, Raiders, Jets, Bears, Cowboys, Redskins, Broncos, Buccaneers, Chargers, Broncos, Falcons (gasp!), 49ers.
The best of the teams at home don't have any conceivable doormats, however.
At this point the Jets, Jaguars, Cowboys and 49ers look intriguing based on the fact that they are home and are not playing particularly tough opponents. Taking one of these home squads is likely the Week 1 best approach. Remember, picking in survivor ultimately comes down to assuming the least amount of risk for that week, not necessarily picking the best team. Perhaps considering  the Buccaneers in a battle of rookie QBs, just because they're home. All are risky picks, to certain degrees, due to the fact the only presumed good team (Cowboys) has to play a divisional foe. (The Patriots/Steelers game just had too much drama to go with in good faith – unless you knew someone in Vegas who could pay off someone on the field). Before you scoff, ask yourself this: Should the Browns really in any way be able to beat the Jets at home in New York in an opener? Even if we're talking about two mediocre teams at best here – come on. The Vikings look good on paper, I know, but are they mature enough yet to win this game regardless of how unpredictably good or bad the 49ers will be? If you can't talk yourself into any of these teams, the Broncos should be better than the Ravens at home and the Chargers should be better than the Lions at home (though possibly not by much). Despite the Broncos and the Chargers being better than just about any of the other home teams, these games feel more risky due to the nature of their opponents. As a road team the Colts should be able to beat the Bills and are clearly one of the few teams expected to be Super Bowl contenders at this early stage. But is Buffalo good enough to prove a home upset to open the season? Maybe. The Colts come in with some offensive line and running back questions. Could they be looking past this game? Or are they more bitter over how their season ended for it to matter who they play? Be careful before you pick against the Redskins at home, too. They could be the worst team in the league this year and the Dolphins are seen as a dark horse, but until they take that next step towards elite status it's a risk taking them in a hostile environment on the road to open the season. Are the Texans at home really that much better or worse than the Chiefs to feel good about picking for or against them? Probably not. But we in Philly know at the very least that Andy Reid can be tough in Week 1 no matter where he and his team are. The Cardinals, Raiders and Falcons are just too wishy washy to take seriously in Week 1. The Seahawks would be very, very interesting to take coming off a Super Bowl upset ending, but the Rams have just played their division too tough to dismiss. Still, this game at least does not feel like the better team on paper could be looking past it due to the nature of how their season ended. The Packers might be a slam dunk even on the road if they didn't have some injuries to overcome. Even if we all think they'll certainly overcome them. Does it give the Bears any kind of edge in a rivalry game at home? Buyer beware.
Week 2, 2015, Prognostication: In general Week 2 is supposed to be one of the easiest, if not the easiest, Survivor weeks to choose from for two main reasons: 1) We get all the exposure that Week 1 offers as opposed to an almost-meaningless preseason 2) We can choose from those teams that lost in Week 1 but are still largely expected to be undeniable forces throughout the season. In other words, are there teams out there that are likely so good, despite for whatever reason(s) they lost in Week 1, that they have a realistic shot to beat anyone they come up against in Week 2 (especially at home)? Almost undoubtably the answer will be "yes." Try to avoid division games when possible.
One other Week 2 caveat: Do whatever you can to avoid picking in the Thursday night game. Short weeks mean neither team should be at its best. If you must take a Thursday game, consider the home team first (yes, a recurring theme). If the road team has by and large the better defense, that can be a consideration since most of these games turn into defensive battles whereas offenses remain at more of a disadvantage due to fewer practices.
Best Bets: Steelers, Saints, Colts, Eagles, Ravens
I have the Steelers ranked first only because they are the better team than the Saints and because the Colts and Eagles both play divisional opponents in Week 2. Not just that, but with the Eagles facing the Cowboys they're legitimately playing a team that could be better than they are themselves. That said, in facing the 49ers it could be said that the Steelers are playing a tougher team than the Saints in facing the Buccaneers. It's advisable to take the better team as opposed to picking against the more inferior opponent, however. The Colts are slightly more intriguing than the Eagles if only because they are home on Monday night and were somewhat more embarrassed in Week 1.
Taking the Ravens over the Raiders is awfully tempting. Let the word awful steer you away from all considerations. Too bad the schedule makers couldn't have Baltimore at home, as this would be about as much a slam dunk as their could conceivably be. Again, there are better options.
Other picks to think about (And by think I mean think about why you probably could go in a better direction): Patriots, Ravens, Dolphins, Lions, Giants, Packers, Dolphins, Bears.
I'm not picking on the Dolphins, I swear. I'm also not picking them this week because I don't trust a team that's supposed to be a challenger to the Patriots' thrown having that much trouble in Washington, DC in Week 1. Yes, I vehemently said to not select road teams to win in Week 1 because it's an inherent challenge. Still, despite the way the Jaguars struggled I think there are numerous better options than to take Miami in Week 2 in a second consecutive road game. Speaking of the Patriots, don't try to sneak in a divisional road rivalry pick this week against the Bills when there are better options. Could the Bills come in on a Cloud 9 haze after last week's win over the Colts? Sure, but it's just not worth the risk.
Likewise, the Lions taking to the road again to play the divisional foe Vikings is too much a gamble, even given how bad Minnesota looked against San Fran last week and the fact that they're playing on a short week.
I have to admit there is some validity to thinking that taking the Giants at home after a humiliating loss of their own vs. Dallas against a Falcons team that will be coming in on a short week and is potentially banged up after a grind-it-out win over Philly is too enticing to pass up. But there are safer picks that have already been outlined.
That said, avoid the Falcons because this is a very losable game for them. Also, don't just take the Packers because they're home in prime time this week. The Seahawks are – as impossible as it could seem just one week ago – even more desperate this week. I'm not advertising this, but Seattle would be a compelling selection to make if you're into picking dangerously. Too early in this process for that.
Similarly, looking at the Bears at home against the Cardinals has a lot going for it. Can the Bears really lose two at home to start the season? I don't think this is a bad team. The Cards have to travel and again face running game woes, but not sure it's enough to trust that Jay Cutler can get this win. Still, I'm intrigued enough to consider this a dark horse pick.
On that note, if you're considering a play amongst these games just donate your money to charity: Panthers/Texans, Chargers/Bengals, Titans/Browns, Rams/Redskins.
Midseason Modus Operandi
The bye weeks usher in what is essentially the midpoint of the survival season. Yes I know it's not officially anywhere near the real NFL midseason, but what we get here is an opportunity to take a fresh look at the schedule in the sense that we will have the benefit of taking teams that have had a break. That said, we're also restricted a bit in the games that we can choose because there are fewer teams and games to pick each week through Week 11. Depending on which assortment of teams have previously been selected will depend on how few teams are there for one's individual picking per the bye-week schedule.
So, heading into Week 5 we can ask ourselves, "Can I confidently go with a team coming off the bye with all things being otherwise equal per some of the rules already established?" (Thereby thinking home teams, non-Thursday games, non-divisional games first and foremost.) When the answer is "yes," the decision can be that much easier.
The 2015 schedule isn't doing us many favors in these departments in Week 5. The only team we can get to with these standards in place is Tennessee. Now, with Buffalo imploding last week and their running backs battered and beyond bruised it could be legitimately believed that the Titans can win at home this week. Again, buyer beware. The question to now ask is "Are there safer risks to take?" Because, remember, we don't "save" teams here.
The New England cheaters are an enticing selection coming off the bye at Dallas. But this is no sure bet for a team unlikely to go undefeated. Don't allow their first loss to be yours as well. Maybe consider the likes of Green Bay at home against St. Louis, if the Packers are on your board. Or Kansas City home against Chicago. Perhaps Atlanta can still keep it's streak intact at home against Washington? Detroit has to win at some point, right? Could a home game versus Arizona be the one? The Giants at home in prime time against the 49ers feels a little more trustworthy than San Diego at home against Pittsburgh. But not by much. Philadelphia at home against a struggling "dome" team would be really nice to look at if the home squad wasn't so utterly confounding. Even if it's season hangs in the balance. (So does New Orleans.') Denver at Oakland as an undefeated divisional foe is an obviously enticing risk. Which undefeated team do you trust the most right now to care enough to win might be the answer you seek.
Another disclaimer: Aside from thinking of teams coming off a bye you'll want to follow another theory: Don't chase losers. If you've been taking whoever has been playing the likes of the Lions, Tampa Bay, Cleveland or the Bears, stop now before it's too late.
This is all about finding the most, best reasons why teams should win at this point. Not figuring out which teams should lose.
Until next time: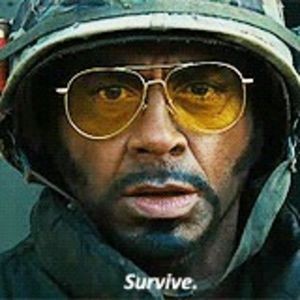 End-of-Season Modus Operandi
In some ways the end of the season (essentially that time after all byes have occurred) can be the easiest stretch of picks to navigate, if for no other reason than we're limited to the teams we can select from as we advance and fewer teams become available. One rule of thumb here is to not press your luck on undefeated teams who are playing with the pressure of trying to go undefeated. (Yes, that pressure does exist because it's one of the NFL's most challenging and sought-after accomplishments.) As such, looking to teams (preferably at home) with a legit chance to dethrone an unbeaten can be a wise approach. So too can be going with choosing a divisional foe (again, preferably at home) that lost to its opponent the first time around. It is justifiably difficult to pull of a two-game season sweep of any team, even if the Redskins pulled off the feat this season over the Eagles (at home, no less).
It (almost) goes without saying that picking teams who are still fighting for a real chance at the playoffs (home preferably, of course) – this usually come down to wildcard hopefuls – can be a sound strategy.
Intangible-type looks can go to teams that will be playing their final game at home with a tenured player set to retire or, which is obviously not often the case, a situation where a team (say, the 2015 Chargers and Raiders) could be playing its final game in a particular building or city.
Cheers,
Joe