For the remaining chatter on 2017 Survivor Football, please tune in to our Football Thursdays podcast.
Week 9
If you haven't taken them yet, the NFC's respective first-place teams should have your attention (minus the Vikings, who are on bye). Seattle faces the Redskins at home, the Saints play host to the disappointing Bucs and the Eagles get their third consecutive home game with Denver visiting. Consider this the priority order as well, with the Birds looking at a bye next week and will really have to keep it together to keep their edge. Then again, Denver is going through what might be an opportune QB shuffle. Might be. We have stated before our reservations about experienced backup QBs that get spot starts with "nothing to lose." Buyer beware.
Then there are the Rams, coming off a bye and visiting the Giants. Enticing play.
For those without these options, the Jags play host to the Bengals in a game that might make you nervous but is quickly looking like a gateway for Jacksonville to solidify a two-horse race in the AFC South.
And then in an almost unheard of situation, the primetime road squads (Raiders on Sunday, Lions on Monday) feel like interesting plays.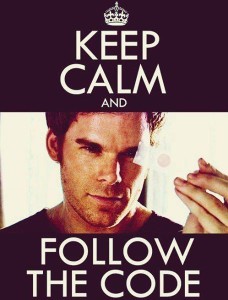 Week 8
There are some intriguing home-cooking options this Sunday for survivalists, and for those Philly homers who have not yet taken the Eagles, this could be the week to do so. Those who read this column regularly know that the manifesto does not advocate chasing losers, but this still sets up as a good spot for the Eagles against a San Fran team that, although is much more competitive than its record indicates, shouldn't be able to come in to Philly this week and win. Then there's the Saints and the Bengals. It'd be nice to try sneaking into Week 9 by going with Tampa or Detroit coming off a bye, but both squads are so unpredictable that these options feel too risky. If you were waiting for Kansas City to lose its first game before picking the Chiefs, that's a fine strategy, but this week may not offer you your best bet. However, if aforementioned games don't offer you available teams, don't give Denver too much credit in this play traveling on Monday night.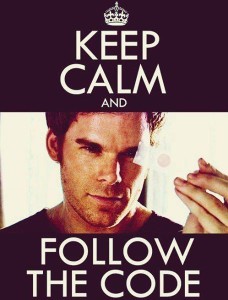 Week 7
The arrival of little Jabroni Joe D (2 weeks early) on Saturday took priority over discussing Week 7 Survivor picks in the space. Papa Bear is exhausted, but you can listen to the Jabronis' discussion on Survivor picks in our most recent podcast, "Football Thursdays NFL 2017: The Wacky, The Weird & The Wild," by clicking here.
Say "hello" to little Joe D.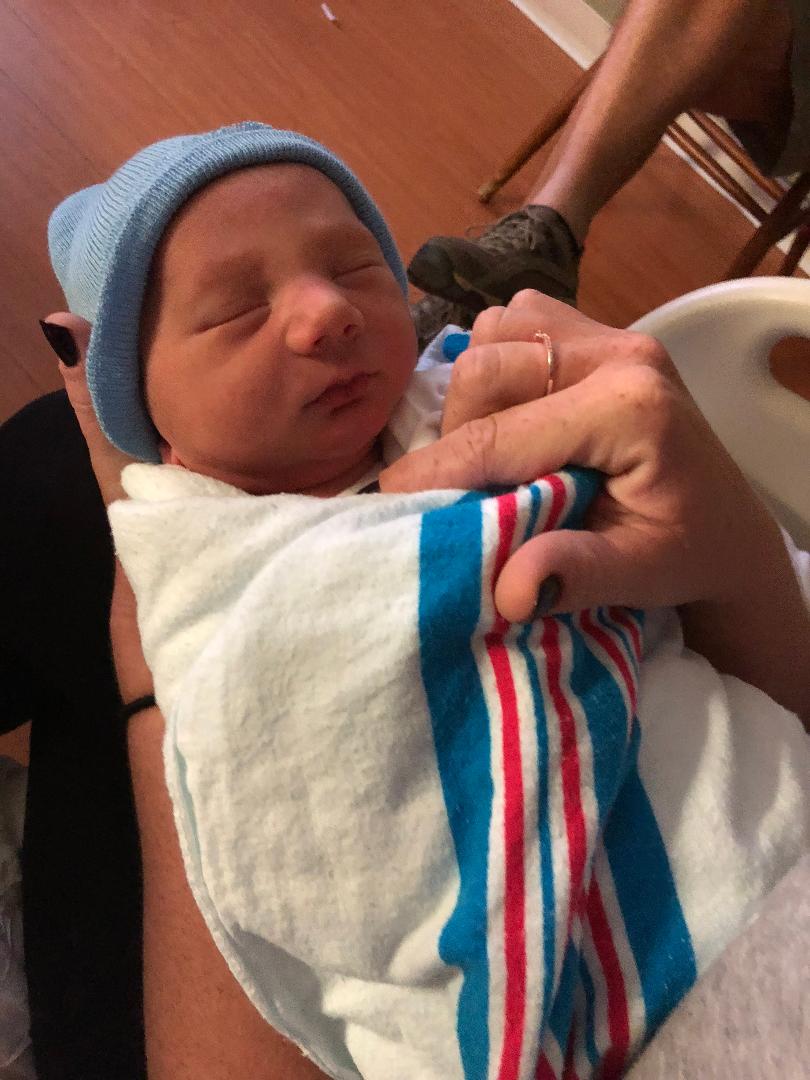 Week 6
While Week 5 brought us the challenge of bye weeks, Week 6 (even though there are still bye weeks) brings us a little bit of a respite in getting a chance to look at one of the Manifesto's best friends – teams coming off bye. If you've still got the opportunity to pick the likes of Denver and Atlanta, and even the Redskins and Saints (to a point) – feel good about your chances of moving to Week 7. All four squads land at home off their respective weeks off, and only in the case of New Orleans does the opponent feel like a team to be wary of (and Detroit has proven to be inconsistent). The Broncos and Falcons set up really well, particularly the Broncos with the prime time spot against the reeling Giants. Doesn't even seem like we can call them dangerously desperate anymore. If you actually still do own Atlanta, this Miami team that was intriguing last week due to extreme circumstances now looks battered and bad enough to even have us feel a little anxious having suggested them this week (pats on back).
The Skins at home against a weary 49er team gives DC a nice chance to not stay too far back in the Eagles rearview, which sets up as perhaps the most confidence we might have in this team all year. Then there are the still-undefeated Chiefs, who have revenge on their mind to also boost their incentives, but can they hold off a Steelers team coming off Big Ben's worst game ever? It will be interesting to watch, but not as advisable as the aforementioned plays. Be careful before trying to sneak the Raiders into your wickets, even with Derek Carr back and don't necessarily turn to the likes of New England and Tampa on the road for the purposes of, say, "saving" teams. If you're desperate to "save," maybe look at the Titans at home on MNF football against Indy. But, yeah, you know our stance on "saving."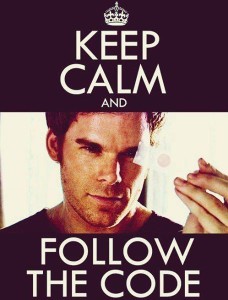 Week 5
Folks, things just got interesting. If you still are alive in your Survivor week, congrats … and condolences. It's great to still be around in this thing, but this is not an easy slate to choose from. Bye weeks beginning makes things tense if not interesting. If you still have the Steelers, feel good about their chances at home against a Jags team that has been surprising, but not o the point that they should be trusted to win this road tilt.
The Dolphins present an intriguing situation with getting their first real home game after three weeks of travel going up against a Titans team that at the very best will have a hampered Marcus Mariota behind center. The Lions at home against a Carolina team that hasn't looked as good as they think they may be smelling also offers hope, as does a shaky Bengals team that is trying to find some mojo after winning last week and returning home to face a Bills team that is not to be taken lightly but at the same time is moving into a tough spot.
The hometown Eagles are worthy of consideration if you've burned through Pittsburgh and don't want to roll the dice on aforementioned squads, but a letdown could loom. Don't be too quick to pick against a home team like the Raiders in lieu of some of these home squads referred to and don't pull the trigger on the Jets just yet if you are doing the ho-hum chasing of the Browns. The Cowboys have a revenge game against the Packers at home and the Giants host the Chargers, but these two games feel too close to be comfortable about either way.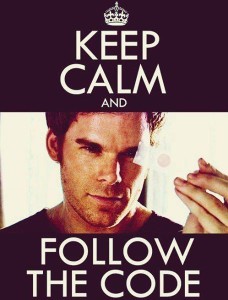 Week 4
By Week 4 of any NFL season, we should have a fair amount of clarity as to which teams are for real and which ones aren't. In 2017, it's tough to identify more than 5 or 6 teams that are legit title contenders – and that may be overstating things. So that means focusing on the truly elite is the main way to survive Survivor leagues. One of those squads, the Packers, played (and won convincingly) on Thursday night after struggling to beat a bad Bengals team at home the week prior. If you took Green Bay, nice job considering the manifesto suggests avoiding Thursday games.
Avoiding the Sunday morning game (Saints/Dolphins) is also advised, and the theme here as far as suggestions is going to continue as looking at the time element – as in prime time. The undefeated Chiefs play host to the Redskins on Monday Night Football, and while Washington has looked much better than the team that lost to the Eagles at home Week 1 recently, odds are that they aren't going into KC to be the first team to beat Big Andy and Co. this season. They may just be the safest selection.
The Patriots are likewise probably not to be too threatened by a Carolina team that is much more unstable than a 2-1 record would indicate. Same feel true for the Bills visiting the undefeated Falcons, but consider Atlanta not quite as trustworthy as these squads to keep an undefeated record going longer. Then there are the Seahawks, a team that is still generally too risky to trust like KC and the Cheaters, but hosting a bad Indy team that will never be on a greater emotional high without Andrew Luck than they were last week feels secure. But like Rob Senior made note of in this week's Football Thursday podcast, don't "bet" on Seattle to cover this week.
If you've already taken any combination of KC, Atlanta and Seattle, Dallas presents an interesting option albeit as a team that's a bit of a tease in terms of trying to buy into it. A visiting Rams team that is playing fearlessly (and quite well) that is coming off a long week (having not played since last Thursday) goes against the grain of picking a team playing on a short week (Cowboys played on Monday). What might be most interesting for those into trends, and those into trends ending – the Cowboys haven't won following a MNF game in nine tries. That's prime for a change, but maybe not as secure as a Chiefs team winning at home in prime time in a non-division tilt.
Philly fans may not want to read this, but the Chargers are due to beat the Birds at home, but, alas they are the Chargers. Just don't roll with Philly this week as a substitute for other teams mentioned. Don't chase the Jets and don't look at the Cincy/Cleveland game. Woof. The Cardinals at home against the Niners feels too risky although the Cardinals are set up fairly well here.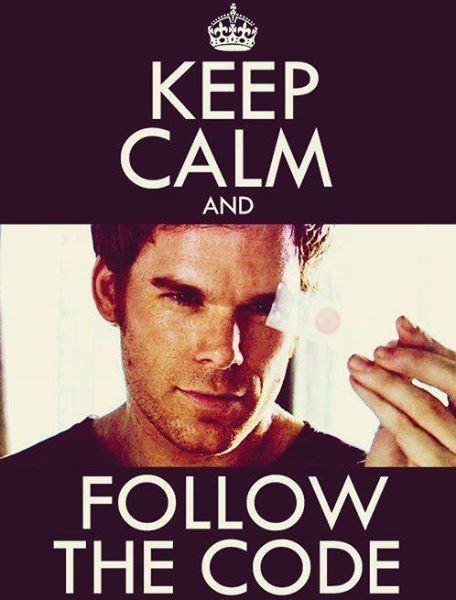 Week 3
Most likely, you have Green Bay available. And you may want to use them now, because this week doesn't leave many intriguing options, especially when considering that we're a game short – the manifesto does not advise choosing a team playing in London. Those games are just too unpredictable, by in large because they're typically not the most attractive of matchups in general. So, if you set your alarm this morning to pick either Jacksonville or (more likely) Baltimore, ask yourself this: Would you select them as your team this week playing in the other team's building? If your answer is "no," you can probably find less risk elsewhere. If you'd lock in with this pick regardless of site, then have at it – but it's not under advisement.
Other teams to consider that do not have to deal with a timezone change include: New England – slight revenge factor here for the Texans, but not so much to cause too much concern in a home matchup where the head jerk coach is going against an understudy; Tampa Bay – what would ordinarily have been a tough road matchup (and still could be perhaps) looks a lot less tough with the Vikings' QB situation.
It would be nice to believe in Denver enough to take them over the Bills, but Buffalo remains too tough a place to play to think that Bronco bubble can't burst this week. Ditto the Browns in Indy. Are you really willing to risk your season just to chase the Colts though? If only that game were in Cleveland :/
Don't chase the Jets or Bears either. The Steelers don't travel all that well and Miami's travel schedule to open the season might catch up with them. The Jets aren't going to win many games this season, but this Sunday could be one of their best chances.
For the locals who think the Eagles already have their game against the visiting Giants locked up: Buyer beware.
And oh it would be so nice to have just a tad of faith in a Charger team at home that has a ripe chance to pop the Chief's bubble. But the Chargers have notoriously let us down in these leagues before. This is only for those who truly like the "rush" of a risky, but potentially smart play.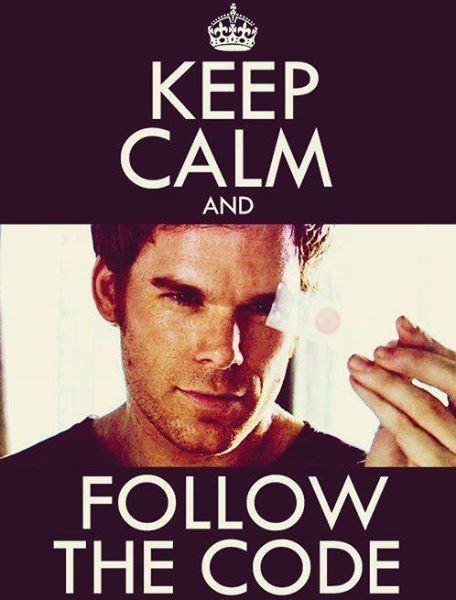 Week 2
As anticipated, the manifesto was put to the test in a very tough Week 1. According to at least one source (Yahoo), the Texans spoiled the most people's parties before they could even get their drink on. And while the likes of the Rams and Lions made some risk-takers very happy and in a pretty sweet position to get an unpredictable squad into the win column, the Patriots, Titans, Redskins and Bengals all lost at home in matchups that surely some people selected (albeit against the good intentions of the manifesto). The Jabronis saved a little face with their Week 1 suggestion of the Buffalo Bills in the "top tier" of picks last week, and with the likes of the Vikings and the Packers, in addition to the aforementioned Lions, all getting quality wins at home against quality (but non-divisional) foes, the manifesto is certainly alive and kicking.
That said, we are at what tends to be the "easiest" selection process of the season – Week 2 – where we strongly encourage that, when possible, an-expected-to-be elite team that lost in Week 1 be a high point of consideration (especially if they're at home and/or not against a divisional foe). Note that this made the Thursday night matchup this week null and void. Truth be told, this really only leaves one perceived "lock" of an option – Seattle, coming off a loss in Green Bay, at home agains the 49ers (divisional foe, yes, but the threat of them going to 0-2 if they don't come out ready to dominate should outweigh the divisional difficulty).
Other likable picks include the Raiders at home against the Jets (but don't chase the Jets, this is more of a tea getting to open at home and looking like it's a bowl contender with how it handled a good team in Tennessee on the road last week). It would be nice to believe in the Giants turning things around if OBJ returns, but they might just be legit bad while the Lions might be legit good (or better than good). Yes, the Pats are enticing with the long week (short week for Saints) after getting trounced. Ditto the Chiefs and the Steelers at home, but don't go one of these routes only because you want to "save" Seattle. Take the team you believe to have the best chance of winning this week. Tampa Bay at home is interesting, but let's see them play before we know for sure if they haven't had "too much" rest.
Cheers!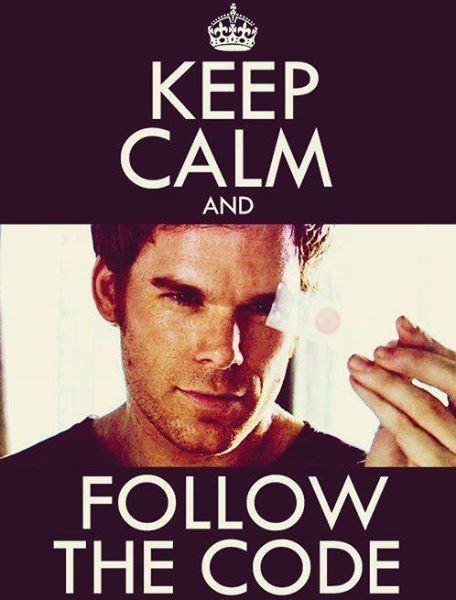 —————————————————-
Another season of NFL football kicks off tonight, and with it so do many Survival Football leagues. Or Last Man Standing leagues. Or, you get the idea.
We here at Jabroni headquarters have been doing our due diligence to keep you miscreants informed as to how to go about making the calculated "safest" of choices in these types of leagues the last few years with our Survival Football Manifesto.
If you're unfamiliar with this historical document, click here.
Starting today and being updated weekly, we will post suggestions for survivalists to consider given some well-thought-out guidelines we have learned over the years.
Bear in mind that the best way to go about these leagues is to consider a few games each week for the right reasons and to not try to "save" certain teams while developing a grid of picks up front to cover the whole season. If you have won that way you got lucky, we say. Which is all well and good in its own right, but isn't fun at all.
And now, let's see what the manifesto tells us for NFL 2017 Week 1.
*Disclaimer: These updates will occur on Thursdays as much as possible. However, know that from here on out it is generally suggested that you try to avoid Thursday picks (sometimes). If your league requires you to make your pick by kickoff on Thursdays find another league and slug the commish in the mouth.
Good luck!
Week 1
Yeah, so there's a hard-and-fast rule that the manifesto lives by for Week 1: Pick a home team. That doesn't mean pick any home team, but find one you like and go with it. Don't waste a chance to take a team because you want to "save it."
OK, now that that's out of the way – When you can, pick a home team in a non-divisional matchup with an uptick given to prime time home teams. (In Week 1, Thursday is generally ok because it's not a matter of "short rest" impacting the game.)
With this criteria, our options are cut in half as follows:
Patriots (scum buckets)
Bills
Browns
Dolphins (sike)
Titans
Redskins
49ers
Cowboys
Texans
Lions
Bears
Bengals
Rams
Packers
Vikings
Broncos
Basically, the manifesto is really being put to the test, especially for purists who will try to avoid divisional games.
That essentially leaves New England (vs. Chiefs), Tennessee (vs. Raiders), San Fran (vs. Panthers), Minnesota (vs. Saints), Detroit (vs. Cardinals), Chicago (vs. Falcons), LA Rams (vs. Colts) and Green Bay (vs. Seahawks).
Yikes. Out of this lot, it feels like Green Bay and the Pats will hold up at home, but do we really want to start our season picking against Seattle or KC? Not really.
The advice here is to choose from the Texans or the Bills as tier 1. Interesting to consider Dallas with the mojo they should have with Zeke allowed to play.
It would be so nice to think we could believe in the Rams just for this week with Indy coming in to town a bit of a hot mess. But QBs who are playing with house money in the NFL can be dangerous, especially when going against a team that's kind of a hot mess as well.
Going completely against the manifesto "code," Atlanta is awfully enticing coming off a Super Bowl loss where they really want to smack someone around. But isn't that what kind of cost them the title in the first place?
We won't shame you for taking these dirty birds if you're keeping the risks in mind.
For more commentary on our evaluations, subscribe to our podcast on iTunes. Seek the Philly Sports Jabronis.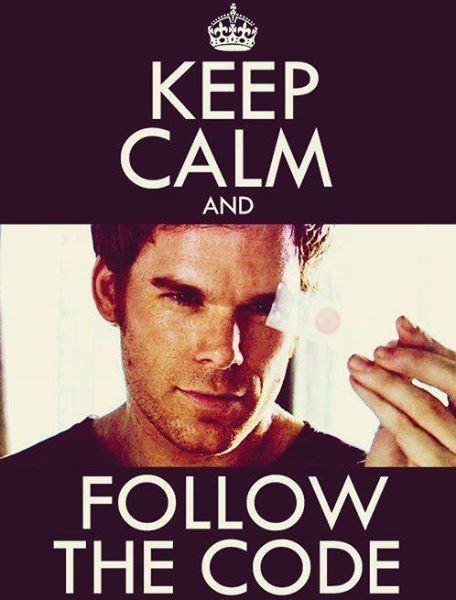 Preseason Announcement
It's almost that time of year again, folks. Time for careful deliberation when deciding which team to choose each week for survival football leagues.
Beginning Thursday, Sept. 7, the Jabronis will be here to help you make informed selections.
Remember: